This past week and a half was a busy one—I found myself in Washington, DC; Delhi, India; and Copenhagen, Denmark. In addition to spending lots of hours on planes and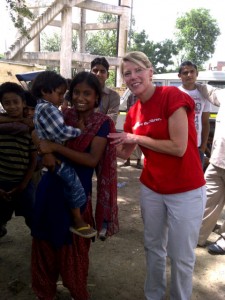 sleeping in airports, these vastly different places drove home for me the immense divide between kids' lives in countries around the world. These differences are rooted in the rate of child survival and the striking disparity in their opportunity for a productive and happy life.
In 2010, nearly two million Indian children never had a chance. They died from easily preventable causes before they were five years old—things like pneumonia, prematurity and complications at birth that could have been prevented, and even diarrhea, which claims the lives of tens of thousands of Indian kids every year. This represents the death of 63 kids for every 1,000 born in India in 2010. In contrast, fewer than a thousand children under five died that same year in Denmark, where there are 64,000 annual births—making it one of the highest-ranking countries for child survival. Surprisingly, far more kids died in the US before they made it to 5—32,000 in 2010 or 8 children for every 1,000 born. And we lose most children in the US as babies: 57% of child deaths occur before they are even a month old.