Pailyn Tan, Sponsorship Assistant
South Central Mindanao, Philippine
May 18, 2012
You know that warm feeling when you give or receive a gift from an important person in your life? That is how wonderful I feel every time I open a package, process it and deliver it to a sponsored child.
I'm quite new to the sponsorship team and my job is to receive letters, gifts and packages from sponsors and deliver them to sponsored children. This means I not only get to read sponsor's letters and children's responses, but also get to be part of the exchange of love and smiles.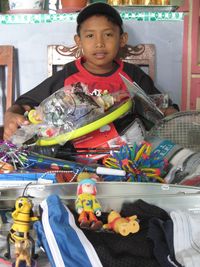 Gerald really values his personal relationship with Uncle John, his sponsor. Every time we deliver letters to his school, he always waits in a corner, hoping. If he is lucky enough to receive a package or letter he is so joyous that he almost never believes it's actually for him and that he is actually being loved and revered by a person from a place far, far away
When Gerald receives something from Uncle John he immediately sits in a corner, pulls out his pen and carefully writes his reply. He answers all of Uncle John's questions and shares his own perspective. Then Gerald reviews his reply many times and flattensout the paper to make sure Uncle John receives it clean and without creases.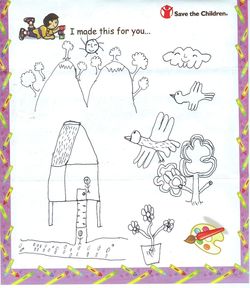 Gerald's dream is to become a marine engineer and he is inspired by his Uncle John's words.
Witnessing this bond that transcends distance and culture, and being part of the bridge that does so, is elating. I feel the sharing of love and joy. It is empowering to be a part of something so inspiring and to actually witness change in someone's life – in the lives of the faces of our future.
Interested in joining our community of sponsors? Click here to find out more.