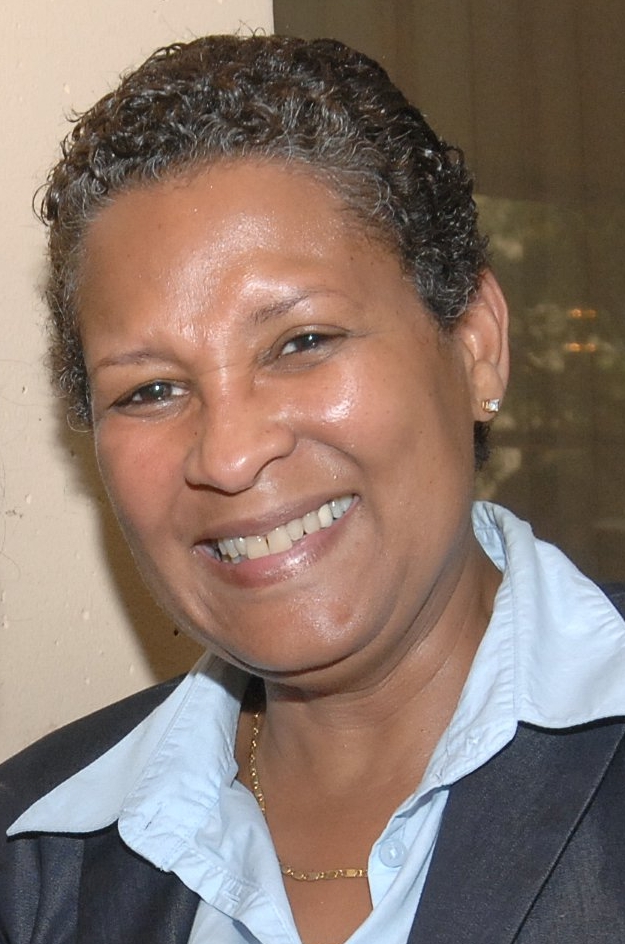 Michele Beauvoir Chandler, Save the Children Haiti, deputy director of human resources 

Port-au-Prince, Haiti
September 7, 2010
Youth living in camps in Port-au-Prince, Haiti, held an art expo last Friday, September 3.  This was no ordinary art show – these children were demonstrating how they can take what others view as waste and not only turn it into art, but also turn it into a livelihood.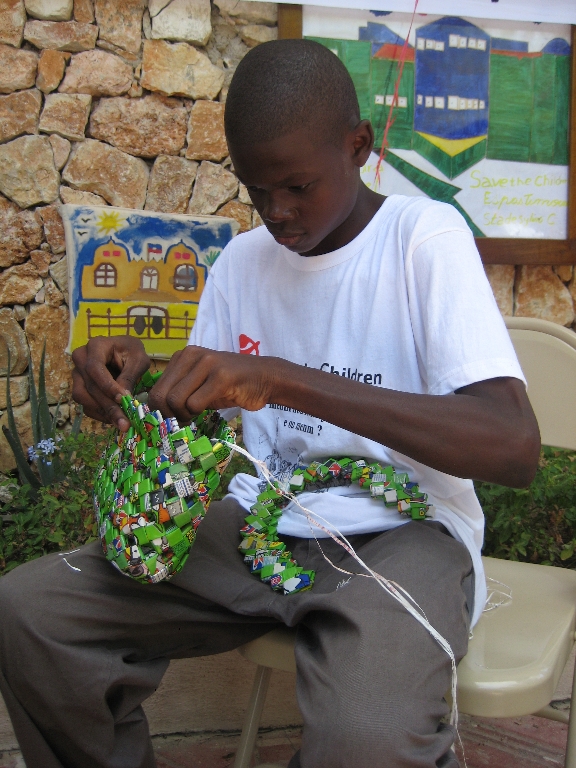 Maxon Aubourg, 15, demonstrated the skills he learned through creating a handbag out of recycled candy wrappers from the Archachon 34 camp.  "This can help us in the future because we can show how waste can be used," says Maxon.
After thorough cleaning, children participating in Save the Children's Water, Sanitiation and Hygiene Promotion programs take waste materials like plastic bags and candy wrappers and weave them into handbags, picture frames and bracelets. Additionally, they create garbage cans out of plastic bottles that are placed throughout the camp to promote more hygienic living conditions.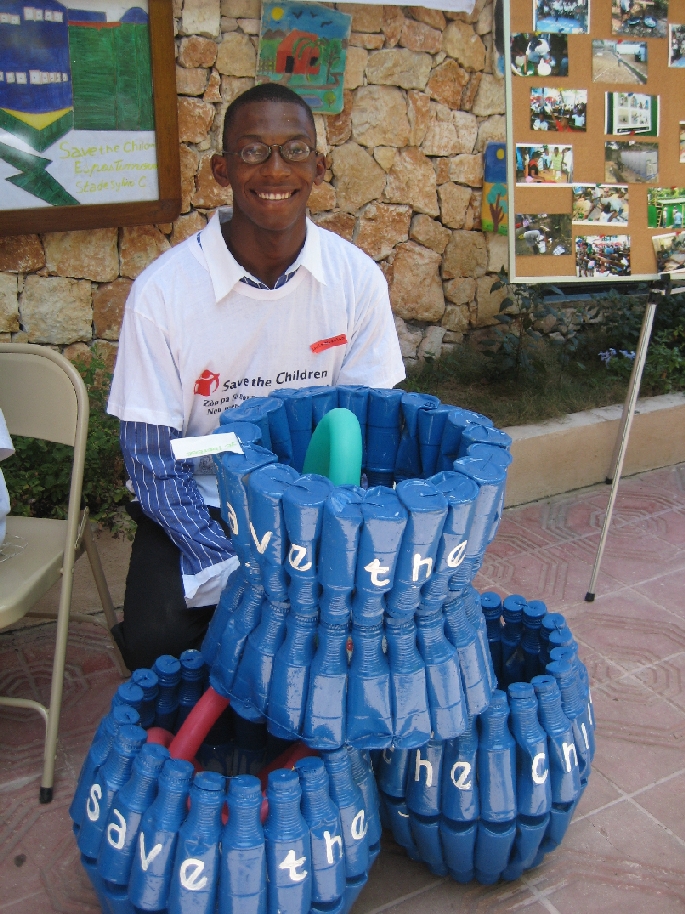 Nicolas Louis, 17,  presents the garbage cans he created for the Ste. Therese camp
At the expo on Friday, children and youth displayed their items for sale, engaged in workshops about their rights and learned how to treat water so that it is safe to drink.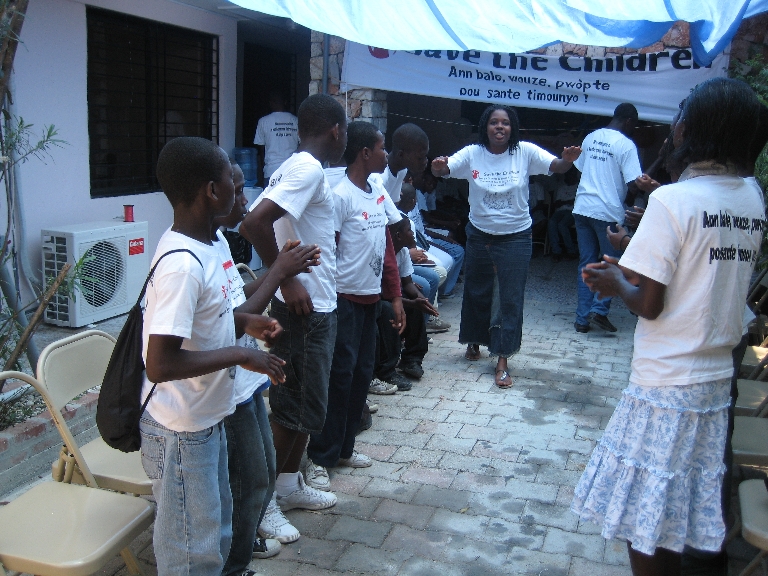 Youth from three Port-au-Prince camps participate in activities including songs that teach them about their rights
Items were available for sale at the Save the Children Port-au-Prince office, with the proceeds going towards the programs so the youth could continue to create their art and learn innovative ways of waste management.
"One of the most incredible results of this program has been the way it has impacted entire camp communities," says Maude Marie Sanon, a Water, Sanitation and Hygiene Coordinator with Save the Children in Haiti.  "Save the Children no longer provides garbage cans – the camps are creating them for themselves out of recycled materials."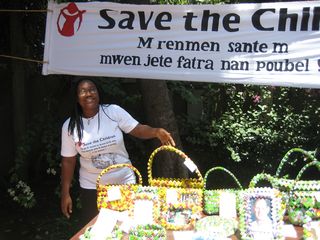 Maude proudly displays the items made by children living in three of Port-au-Prince's camps