Charles MacCormack, Save the Children president and CEO
Westport, Connecticut
August  20, 2010
Sometimes it is those who have experienced hardship and loss themselves who are the ones who reach out to others in times of tragedy.  This is definitely the case for the students of UNSYIAH Laboratory School, a model community school established in 2007 in Banda Aceh, Indonesia, designed to educate the students from the areas severely damaged by the 2004 earthquake and tsunami.  
Following the news of the earthquake in Haiti, the students of the UNSYIAH Laboratory School held several events to raise funds for the victims in Haiti.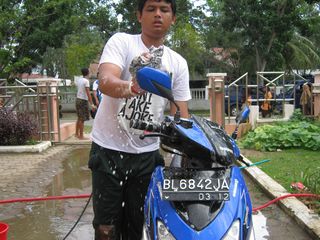 For two weeks in mid-January of this year, they prepared and sold food and beverages to their fellow classmates, organized a charity car and motorcycle wash, volunteered as parking lot attendants and set out collection boxes on the streets of Banda Aceh to raise money from area residents.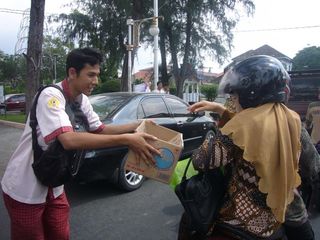 The school's senior class presented the funds to Save the Children as their class gift during the graduation ceremony this year, requesting that the money be used to help school children impacted by the Haiti earthquake. 
_________________________
Click here to learn how you can fundraise for Save the Children in your community.