Dave Hartman, Save the Children, internet marketing and communications specialist

Westport, CT
July 24, 2010
 Save the Children has had a global presence for decades, but this past May the organization ventured into new territory, outer space.
NASA Astronaut Piers Sellers took along a red Save the Children t-shirt on his 12-day mission to the International Space Station.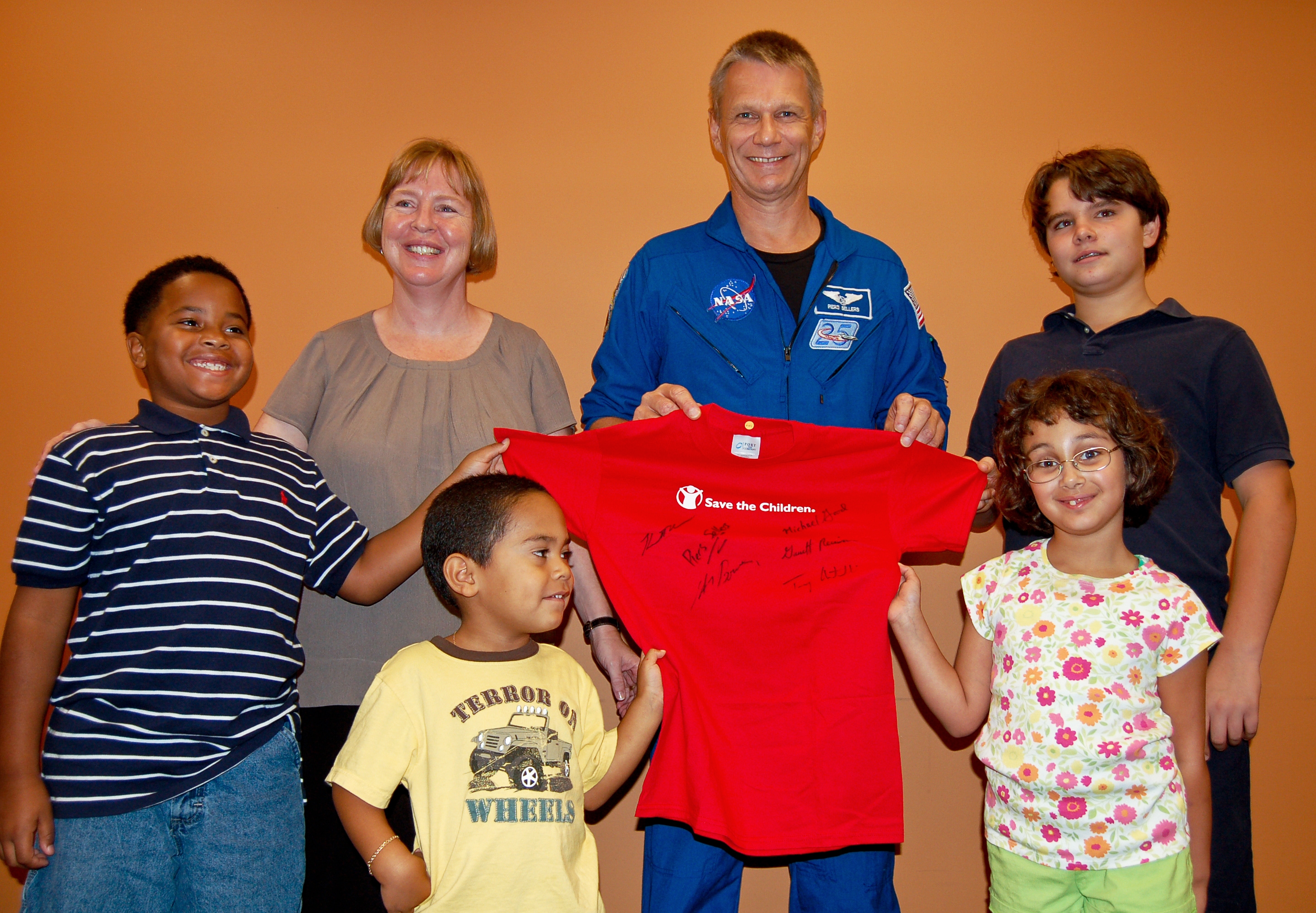 The t-shirt was signed by the crew of Atlantis and then heat-sealed in
plastic and stowed underneath the floorboards before embarking on its
journey to outer space. 
Sellers served as Robotics officer, operating a massive arm that nimbly
moves equipment from a space shuttle's cargo bay onto the space station
or delicately maneuvers astronauts around the craft during space walks.
On Monday Sellers stopped by Save the Children's Washington D.C. office to return the t-shirt and speak to staff and children about his trip.
He also shared a 10-minute video produced by NASA that highlighted the mission and the crew's experience from launch to landing during the 12-day voyage of Atlantis to the International Space Station.
Take a look at this NASA video which shows highlights from Sellers' mission.
The presentation was streamed in real time to our Westport, CT home office.
Sellers said that he has supported Save the Children and has been
interested in the work that the organization does from the time he was
growing up in the United Kingdom.
Before wrapping up his presentation Sellers imparted words of wisdom on the children in the audience, "study hard, whether you want to be an astronaut, a fireman or a doctor. It all starts in school."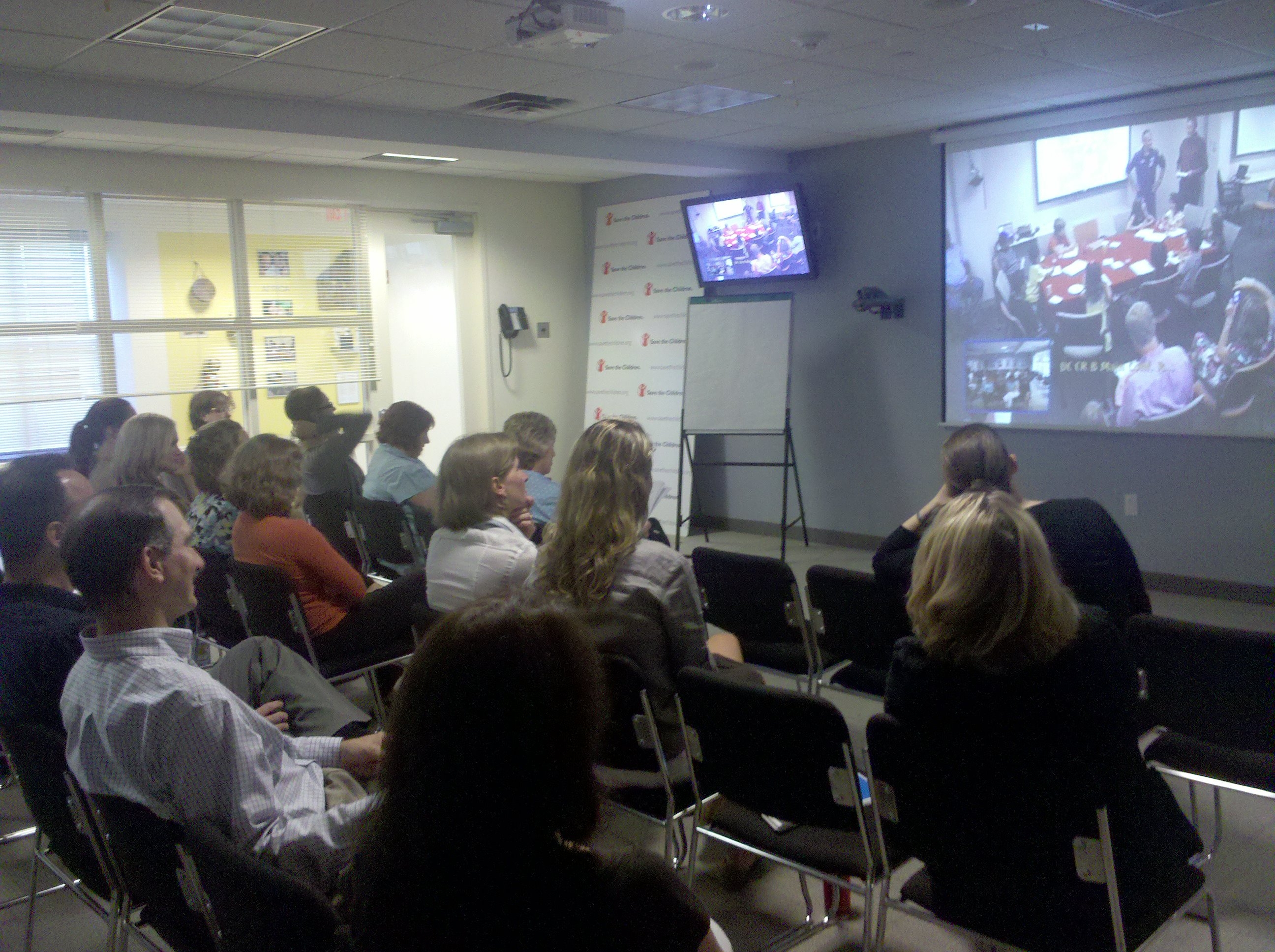 Fast Facts
During launch, the shuttle, with the t-shirt safely secured underneath its floorboards, accelerated from 0 to 5 miles per second in about eight and a half minutes.
The t-shirt traveled more than 4.5 million miles, orbiting the earth roughly every 90 minutes for a total of 192 orbits during the 12-day voyage.