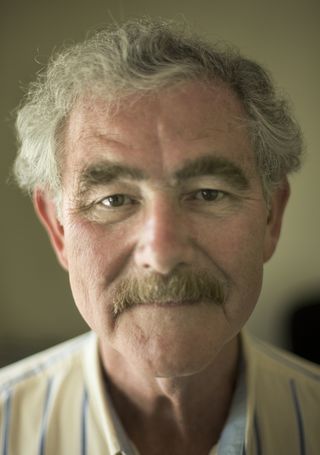 By Will Lynch, Save the Children's Central Asia Country Director
Osh, Kyrgyzstan

June 19. 2010
Life in Osh is slowly creeping back to normal. Some of the smaller shops that were not looted have reopened, but their stocks are seriously diminished. An increasing number of traders are selling onions, potatoes, cabbage, apricots and cherries. More cars are on the streets, including some taxis, but no public transport yet.
We passed 200 hygiene kits over the barricades of the Uzbek enclave of Soliev Habibullo to an Uzbek Save the Children driver who still does not feel safe venturing out of his neighborhood. We'd expected to distribute hygiene items at a neighborhood mosque that had been sheltering 200 families. But when we arrived, they were gone. We were directed to large private building housing hundreds of displaced children and adults whom we'd visited earlier this week and made the distribution there.
Some people in the Uzbek mahallahs are estimating that 50 percent of displaced people have moved home or closer to their homes. The Uzbeks remain behind their barricades, distrustful of a peaceful future. Predictions of  renewed fighting are discussed on the one hand while on the othe, people read and discuss pamphlets dropped from the air signed with the name Alisher calling for peace.  
Two of our teams administered 60 six-page assessment questionnaires today. Universally the first response to the opening question — What do you need? — was answered: peace. Those who have lost their homes were asking for assistance rebuilding and for household items. Those who did not lose their homes say they need soap, toothpaste, diapers, supplemental food for small children and children's clothing. They complained that they have food, but not enough.
I walked for nearly four hours from the northwest to the northeast and then south through the center of town and along the airport road where some of the heaviest fighting had occurred. Three schools and a children's home I looked at were untouched by the fighting. In the gutted neighborhood to the east of the airport road, however, the Lev Tolstoy secondary school was destroyed. A sign proclaiming a donor's rehabilitation efforts stood in front of the charred remains of the school. Nearby the electric substation hummed but many of the poles were burned and power lines were down.
These southern neighborhoods are heavily damaged and nearly uninhabited. A few cars passed through, and I approached a cluster of men who showed me around maze after maze of burned-out buildings and charred gardens. Ironically the garden tap in one of the houses gave cool, clear water when I turned it on. One man told me 140 houses in that neighborhood, near Nariman, had been destroyed. In Charumushka a woman gave one of our staff members the names, addresses and signatures of 197 families who'd lost their homes.
This southern road to the airport was a main commercial street. Along some stretches, there was the stench of rotted flesh. An unexploded Molotov cocktail lay among a carpet of empty beer, liquor and soft drink bottles. It has become evident from these walks and drives around Osh and Jalal-Abad that the official count of 500 houses destroyed is very low. A more accurate figure being discussed in the relief community is closer to 2,000 businesses and houses destroyed and perhaps as many looted and damaged.
Trucks of aid continue to arrive. But it is not yet the pipeline of relief needed. Most are local efforts from Kyrgyz who are reaching out to those in need. An eight vehicle ICRC convoy went through town. Some church groups and other smaller efforts are evident. Like much here, it is a beginning of a long and hoped for recovery.
Tomorrow we will get to the Kyrgyz camp, speak to the people there and distribute 300 hygiene kits and bulk hygiene supplies procured with USAID funds. Another 500 kits, diapers, children's clothing and toys are expected by midmorning. We have word the truck will overnight on the road between Tajikistan and Osh. And next week we should have an agreement with the World Food Program and begin distributing flour and oil.