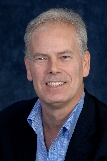 Lee Nelson, Save the Children country director
Port-au-Prince, Haiti
January 26, 2010
A little girl named Eliassaint, age 10, used to live in Plaine, Croix des Bouquets, a northern suburb of Port-au-Prince known for its rich history and culture. But the earthquake took both her home and her parents from her. She now resides in camp Cepem, Delmas 33, in Port-au-Prince.
The camp currently holds 400 families, as well as 38 children who have lost their parents. Eliassaint (pictured at right with another child in the camp) was rescued by her uncle.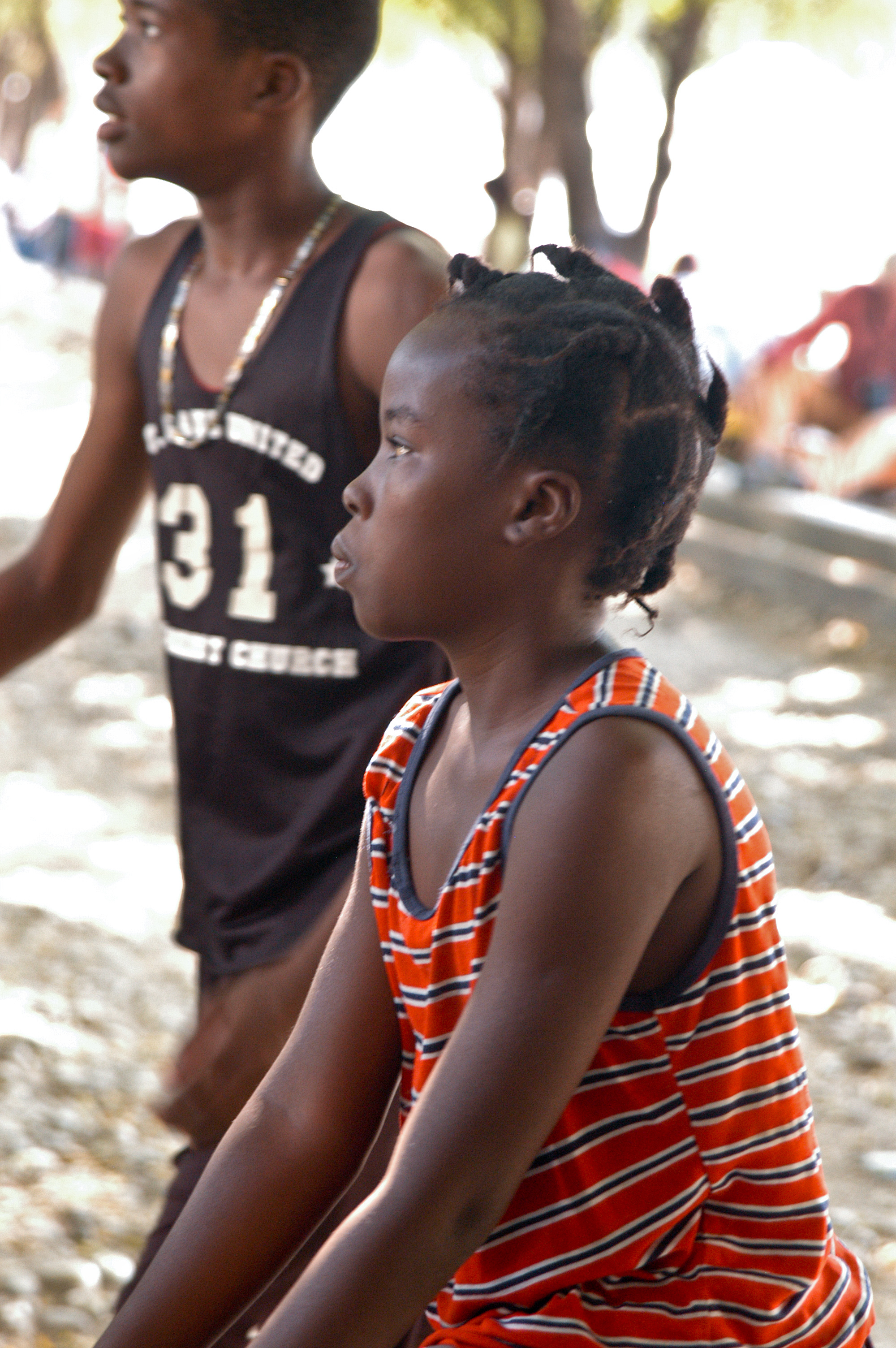 "I was behind my house studying when the earthquake happened. My mother and father were inside and they died, so did my three cousins," she said.
"I do not have any brothers or sisters. My uncle looked after me and then he and my aunt brought me to this camp."
Eliassaint's story is all too common for many Haitian children. It is estimated that approximately 500,000 children now are unaccompanied, orphaned or left with one parent, as a direct result of the earthquake.
The situation in Haiti, prior to the quakes, was already a precarious one for children. About 80 percent of the population lived on less than $2 per day, and one in four children was malnourished.
There were huge problems with child trafficking and child education. However, this most recent blow is endangering the future of an entire generation of Haitian children.
In the midst of this unprecedented calamity, two things have sustained the staff and given us hope for Haiti's future.
First, the spirit of the people has been remarkable. On the streets, where tens of thousands still sleep at night, and in hundreds of makeshift camps that have sprung up in clearings amid the rubble, there is still a sense of community where neighbors and strangers work together for survival.
Second, the scale and extent of the support received from Save the Children's members around the world has been incredible. We are truly working together as a global organization with an amazingly dedicated team that have been willing to immediately act in aiding children in very vulnerable positions.
The heartfelt messages of support, the highly qualified staff who report every day and the extraordinary amount of financial and media support has given me the sense of belonging to a family.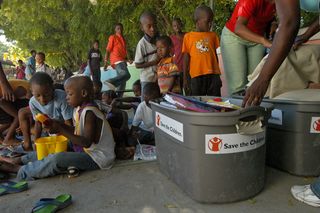 On the ground, Save the Children programs are rapidly scaling up, and every day we reach more and more children and their families. Already we have helped about 10,000 children, like Eliassaint, who now can play in safe spaces. None of this would have been possible without members' critical assistance.
This is only the first step in a long road to recovery for Haiti. Save the Children has been working here for more than 32 years, and it is vital that humanitarian groups see this as a long-term effort.
In this initial relief stage, Save the Children will create even more Child Friendly Spaces to help children to recover from their trauma and provide their parents with time and resources for economic recovery.
Getting children back to school as quickly as possible will help return some semblance of normalcy to their shattered lives.
Many other challenges also remain, and the organization cannot do this alone. Disaster events can sharpen the focus on the true problems of a struggling country and provide unique opportunities to address fundamental problems in new and creative ways.
So this dispatch brings a message of thanks and a request for your continued support, guidance and vision to enable Save the Children to join in a common effort to help Haiti "build back better".
Learn more about our emergency response to the earthquake in Haiti.
Help Us Respond to the Haiti Earthquake Emergency. Please Donate Now.
YOU CAN DONATE $10 TO THE HAITI EARTHQUAKE RELIEF FUND BY TEXTING "SAVE" to 20222 (US Only). Standard message rates apply.