Ian Rodgers, John Bugge, Save the Children emergency staff
Port-au-Prince, Haiti


January 16, 2010
Here is a brief on-the-ground update on one of our first distributions in Port-au-Prince: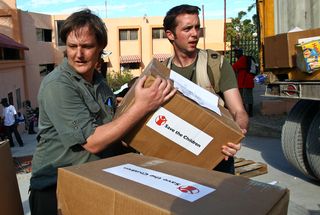 A 20-foot container that Save the Children filled in the Dominican Republic and sent overland was delivered today to the Hospital de l'Espoir (Hope Hospital).
It contained hygiene kits (rubbing alcohol, soap, towels, baby wipes, sanitary napkins, shampoo, toilet paper, toothbrushes, toothpaste, disinfectant gel, chlorine, diapers and water) plus food and water.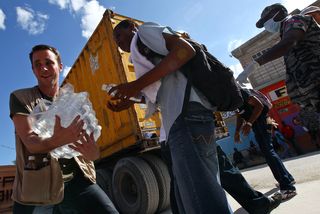 The
food will serve 2,000 people and the supply included such items as
tinned fish, crackers, rice, beans, powdered milk, tomato sauce,
bottled water and cooking oil.
We provided some of the goods to people
on the street, as well. 
Photo credits: Win McNamee/Getty Images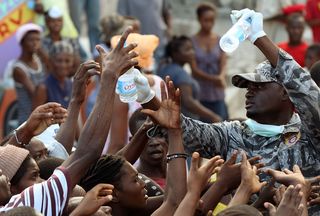 Help Us Respond to the Haiti Earthquake Emergency. Please Donate Now
YOU CAN DONATE $10 TO THE HAITI EARTHQUAKE RELIEF FUND BY TEXTING "SAVE" to 20222 (US Only).